Licensed Psychologist and Psychoanalyst

Welcome..............

For those of you who are exploring the possibility of seeking psychotherapy but are not yet certain about whether or not to take that step, I hope to provide information here that will help you in your process of making that decision. If you already know you want therapy and are seeking a therapist, I hope to help you decide whether or not I seem like a good fit for you and your particular needs at this time. 

Going to psychotherapy can be a very difficult thing to do.  It often involves revealing deeply personal things about yourself to someone you don't know.  You also don't know if that person is skillful or not or if they can help you or not.  When the therapist and patient are a good match, psychotherapy has the potential to be deeply life changing.  I hope the information here can help you find that match.

Dr. Lynne Harkless is a licensed psychologist and psychoanalyst.  She earned her Ph.D. in psychology at the University of Miami and completed her formal training in psychoanalysis at the Florida Psychoanalytic Institute.  Dr. Harkless is credentialed as a psychoanalyst by the American Psychoanalytic Association. 

Dr. Harkless is a member of the faculty of the Florida Psychoanalytic Institute and the Southeast Florida Institute for Psychoanalytic Psychology.  She is director of the Psychoanalytic Psychotherapy Program at the Florida Psychoanalytic Institute.  She teaches doctoral students in both the counseling and clinical psychology departments at the Coral Gables campus of the University of Miami. Dr. Harkless is an affiliate staff member of the University of Miami Student Counseling Center at the Coral Gables campus.  She teaches psychiatry residents at the UM/Jackson Department of Psychiatry at the downtown medical campus.  Dr. Harkless is a frequent invited speaker at various training programs throughout the area.  She also supervises students and mental health professionals interested in developing their skills in contemporary psychoanalytic psychotherapy and psychoanalysis.  Dr. Harkless is in full time private practice in Coral Gables, Florida.  She works with adults, adolescents, individuals, and couples.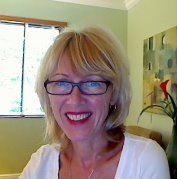 Lynne Harkless, Ph.D.  4601 Ponce de Leon Blvd.  Ste 310    Coral Gables, FL  33146   305.926.1133    LHarkless1@aol.com